Massage Therapy at Spinal Dynamics Hawaii, Inc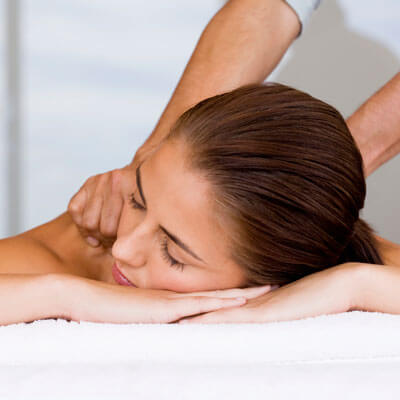 At Spinal Dynamics Hawaii, Inc, we offer various massage techniques to help you achieve your health goals. Our massage therapists are licensed and have years of experience in clinical and spa settings.
Benefits of Massage
Many people think of massage as nothing more than a nice way to relax, but our massage techniques are designed to promote healing in the body. While chiropractic care focuses on the joints of the spine, massage works on the soft tissues surrounding those joints. When the muscles, ligaments and tendons are too tight, they can pull the spine back out of alignment. Massage therapy can relieve this tension and allow the muscles to hold the spine in correct positioning.
Massage also helps relieve pain by releasing trigger points or "knots" in the muscles and breaking up scar tissue that builds up after an accident or injury. For athletes, massage can keep the muscles working well to optimize performance. It can also help speed healing if you've been injured playing sports.
Our Techniques
Our massage therapists will talk with you before your session to determine your specific needs and goals. They'll recommend the best technique for you. With extensive training and experience, they can help speed recovery from injury, accidents or surgery. Our massage techniques include deep tissue massage, injury massage, and sports massage.
If
Dr. Bell
has recommended massage as part of your chiropractic health plan, our massage therapists will work with him to deliver the specific care needed for your situation.
Work or Auto Injuries
If you need massage therapy as part of your recovery from a workplace accident or automobile collision, we can help. Our staff is trained in managing Workers' Comp and No-Fault (car accident) claims. Your primary care doctor can refer you to us for massage, and we are happy to work collaboratively with all your providers to assist in your recovery.
Schedule a Massage
Contact us today to book an appointment for a therapeutic massage.
CONTACT US »
---
Massage Therapy Honolulu HI | (808) 942-1144