New Patients at Spinal Dynamics Hawaii, Inc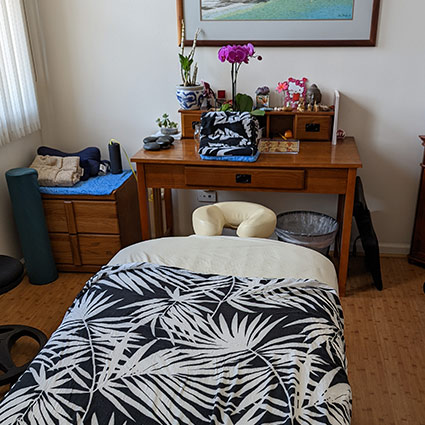 When you come in for your initial visit with Spinal Dynamics Hawaii, Inc, please remember to bring your identification and insurance card, as well as any recent imaging (X-ray, MRI or CT scan) or reports pertinent to your condition.
We ask that you dress comfortably in clothes that allow you to move freely. You'll be moving around during your examination and therapies, so please wear yoga/exercise clothing or a T-shirt and shorts. If you're coming from work, you may bring clothes to change when you get here.
Your First Visit
When you arrive, our friendly staff will greet you and help you with any questions you may have. We're respectful of your time and won't keep you waiting! Dr. Bell will sit down with you and discuss your health history and current concerns. He'll answer any questions you may have. If he thinks chiropractic care can help with your condition, he'll conduct appropriate examinations, which may include neurological and orthopedic tests.
Your Custom Care Plan
Based on his findings, Dr. Bell will talk with you about your goals, what we can do to help, and what you'll need to do to achieve the results you want. You'll receive your first chiropractic adjustment and any additional therapies your condition warrants. Dr. Bell will give you some stretches and exercises to do at home before your next visit.
Plan on about 1 hour for this visit. The frequency & length of subsequent visits depend on your unique situation. We will discuss this with you before you schedule your next visit.
Schedule Care Today
We are in-network with many insurance plans, and we accept VA patients. You may also pay with your health savings account (HSA) or Visa, MasterCard or Discover. Contact us today to book your first appointment.
CONTACT US »
---
New Patients at Spinal Dynamics Hawaii, Inc | (808) 942-1144